TIRE & WHEEL / KEY REPLACEMENT PROTECTION
HELP KEEP THINGS RUNNING SMOOTHLY.
KEEPING YOU AND YOUR LEXUS ROLLING.
As if life doesn't throw enough hazards your way, the road can add a few more to the list.
ENSURE A SMOOTH RIDE.
With Tire & Wheel Protection, you can travel the roads knowing that your tires and wheels will be covered in the event of damage from eligible road hazards.1
KEY REPLACEMENT PROTECTION
We cover the details. Down to the keys.

Whether your keys are lost or damaged, you'll be taken care of with Key Replacement Protection. Key Replacement Protection can be added to Platinum or Platinum Plus plans, or purchased as stand-alone coverage separately.

YOU'LL RECEIVE:
Key Replacement:
Replacement of your covered vehicle's key or key fob (remote) if lost or damaged, up to $800 per occurrence

Lock-out Assistance:
To unlock your vehicle if your vehicle keys are lost, damaged, or stolen.

Towing Assistance:
Up to $100 per occurrence

Transportation Reimbursement:
Taxi and rental vehicle or public transportation reimbursement, up to $75 per occurrence.

Replacement of Additional Non-programmable Keys:
Up to $250 per lost key claim - limit three occurrences.

COVERAGE EXCLUSIONS MAY APPLY:2
Replacement keys, if you did not receive two (2) master keys at the time of purchase/lease of the vehicle Replacement keys, if the damaged keys are covered by the manufacturer's, repairer's, or supplier's warranty or recall Any costs associated when the vehicle key becomes inoperable due to malfunctioning, or a result of reprogramming of vehicle's main body ECU

Note: Purchase of a Key Replacement stand-alone agreement is optional, cancellable (see agreement terms) and not required to obtain credit.

1. Tire & Wheel Protection covers damage caused by conditions defined as eligible road hazards which affect the performance of the tires/wheels as a result of the tire failing to hold air, or the wheel failing to seal with the new tire; such failures may prevent the maintenance of the manufacturer's air pressure specifications.

Note: Road hazards are commonly defined as debris on a public roadway such as nails, glass, potholes, rocks, tree limbs or other objects or conditions not normally found in the roadway.

2. Any repairs/replacements made without prior authorization are excluded. Additional exclusions may apply. Please consult your Customer Agreement for specific coverage details, including limitations and exclusions.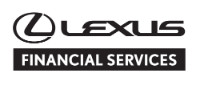 QUESTIONS ABOUT A PLAN? LET US HELP